Our Firm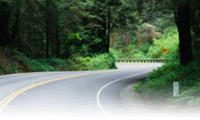 Helping You Envision the Journey
Each of us has a unique vision for the future. That vision should guide your journey. At Zschoche Financial Planning, our first task is to fully understand your values, and help clarify what is important to you. We work with you to define a roadmap for your future so that you can live your life with purpose.
We believe that planning is powerful. Together, our task is to create a financial course that is clear and well-defined, and grows with you. We focus on appropriate investments, protection of retirement income, and preservation of wealth.
As trained and registered financial professionals, we draw on years of financial planning experience as we offer advice that is free from proprietary products and conflicts of interest.